Continued from Home page… RCLC receives $2.1 million in grants for Mill Bend purchase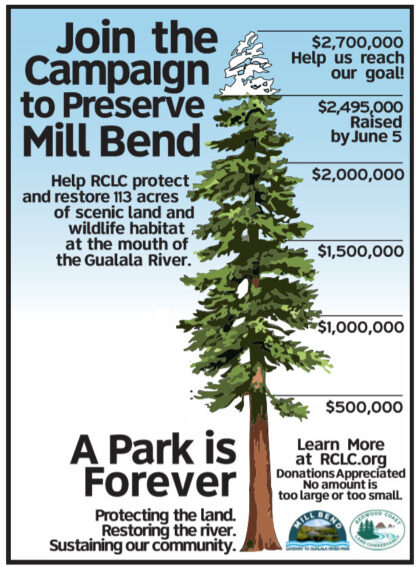 In addition to the purchase price, RCLC will also need to raise $600,000 in stewardship funds for the Mill Bend Conservation Project to assure our funders that the site will be responsibly managed.
We're pleased to report that we have been contacting key donors and have already lined up over $300,000 in lead gifts to be matched by other community contributions.  With the recent grants and lead gifts, this campaign has raised a little over $2,400,000 of the $2,700,000 needed.
Be sure to stay in touch by signing up for our email list so that you will receive updates on the campaign, volunteer opportunities and events.
Help "green and grow" the redwood tree to finish this purchase campaign. Contributions for Mill Bend may be made on our Donate page or by mail to Redwood Coast Land Conservancy, P.O. Box 1511, Gualala, CA. 95445-1511.
Thank you for your support!
"The Redwood Coast Land Conservancy is doing great work and this latest action to protect 113 acres of sensitive habitat at the mouth of the Gualala is fantastic news.  The state has been grateful to partner with the Conservancy to preserve the property and help increase public access along our beloved coast."
Mike McGuire, California Senator, Second District
Want to know more about Mill Bend? Visit the Mill Bend page for more information on this unique coastal estuary and upland property.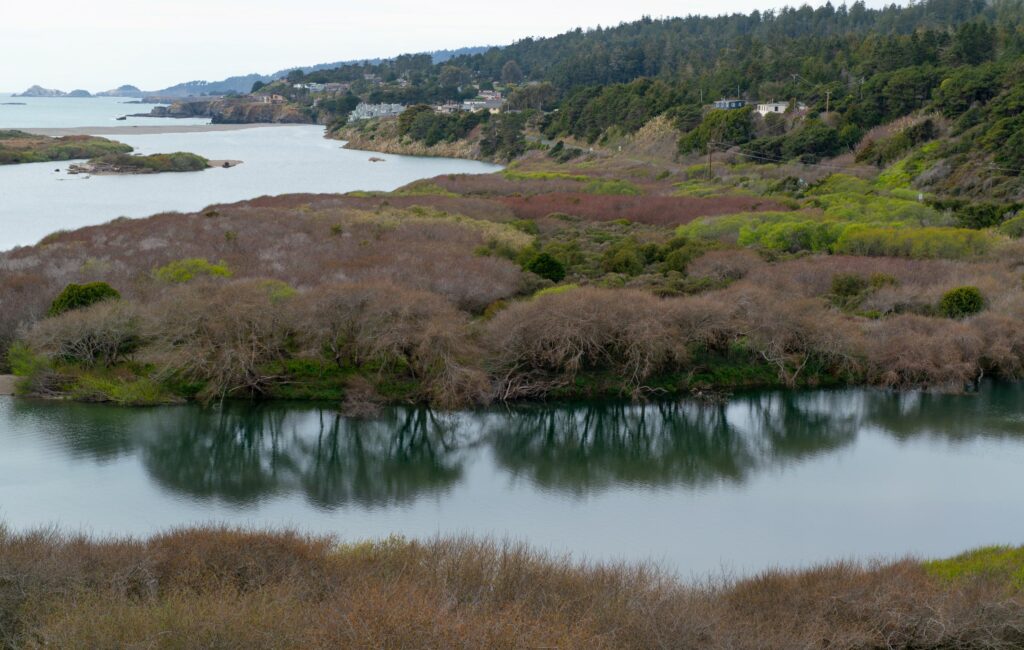 "I have been impressed by the perseverance of local conservation champions.  This award represents their rapid pace in ensuring estuary and wetland protection.  The effort goes beyond stewardship of critial habitat, effectively boosting quality of life for residents through nature access while offering conservation education to visitors."
Ted Williams, Mendocino County Supervisor, Fifth District