Gualala River Mill Bend Conservation Project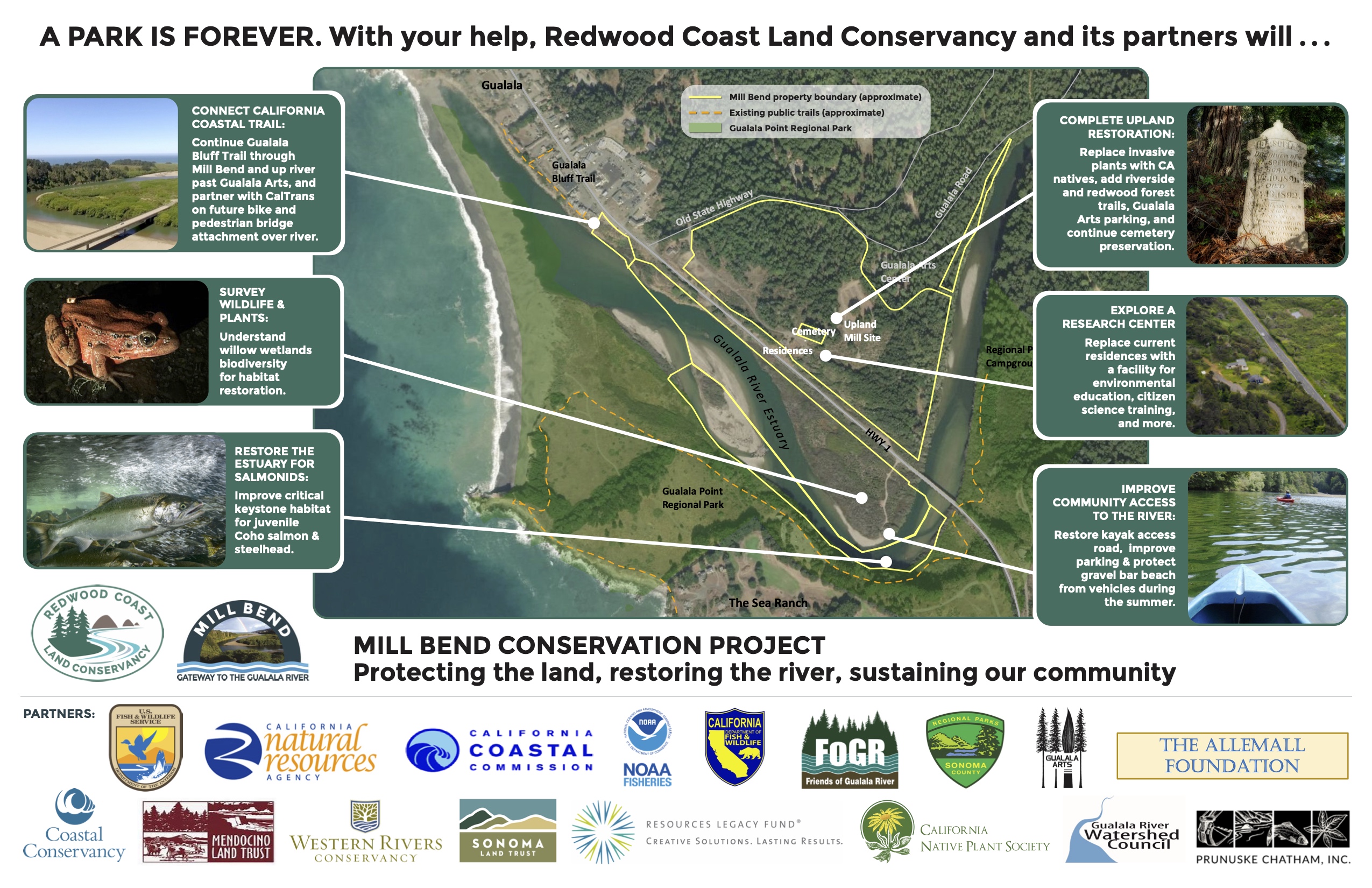 Planning Mill Bend's future
The major grants and stewardship funds are in, the Mill Bend Technical group is formed and the scientists are preparing for site assesments. The Mill Bend Conservation Project is underway!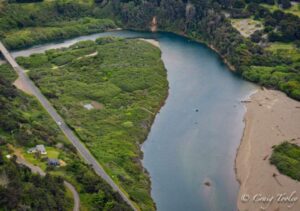 Redwood Coast Land Conservancy (RCLC) closed escrow in early 2021 and is moving into the next phase of site assesment and development.
Mill Bend is unique: a bar-built estuary/lagoon, habitat for endangered and threatened species such as steelhead, Coho salmon and red-legged frogs, and the promise of improved river access and trails for public recreation.  Restoring habitat for Coho salmon and steelhead is one of the many environmental goals for the project.  As a keystone species, these fish support the survival of many other birds and marine mammals.
Kathleen Chasey, former board member and Project Manager for Mill Bend, helped apply for major grants, recruited Mill Bend advocates and scientists, and was a lead supporter of this project. The RCLC board and community of Mendonoma have stepped up with donations, thousands of volunteer hours, and the desire to see a finished preserve and restored river.
RCLC will be sharing information and education as we develop Mill Bend.  Watch for ways to learn more or get involved.
"The Redwood Coast Land Conservancy is doing great work and this latest action to protect 113 acres of sensitive habitat at the mouth of the Gualala is fantastic news.  The state has been grateful to partner with the Conservancy to preserve the property and help increase public access along our beloved coast."
Mike McGuire, California Senator, Second District