Officers
John Walton, President (2024)
Kay Martin, Vice-President (2024)
Trish Miller, Secretary (2023)
Bob Rutemoeller, Treasurer (2024)
Cheryl Harris, Director (2022)
Rich Trissel, Director (2025)
Mark Escajeda Director (2025)
Jim Nybakken, Director (2023)
David Shpak, Director (2025)
Staff

Jim Elias, Executive Director
Dave Shpak, Mill Bend Project Manager
Joaquin Jacobs, Mill Bend Caretaker
Board Committees: Land Acquisition, Stewardship, Fundraising/Outreach, Finance, Environmental and Cultural Outreach
To see the descriptions of each committee, go here.
President, John Walton
"I first drove through Gualala in 1976 and was so taken with the natural beauty that I decided to live here.  My wife Lynn and I married here in 1989, built our home, and still awaken amazed every day. We've spent much of our 40 years together in outdoor activities and are committed to enjoying and protecting the local environment.  Membership on the Board of RCLC offers me the opportunity to engage with an experienced and dedicated group of environmentalists to protect more of our coastal lands, increase public access, and restore the environment to the benefit of all of our neighbors, human, critters, and plants."
John's first involvement with organized environmental action was in mid-1970 with Catfish Alliance in Tallahassee, Florida addressing concerns with the rapidly developing nuclear power industry. He has remained involved in environmental causes as an activist and conservationist.
John had a career in non-profit healthcare spanning more than 40 years. He began working in mental health as a therapist, transitioning to administration, culminating in the position of administrator of a full spectrum mental healthcare system. He completed advanced training in clinical psychology and mediation that facilitated his career. John has always believed that working collaboratively to achieve goals and address issues to the benefit of all is the most effective and rewarding path.
Vice President, Kay Martin

"My professional life has been devoted to the study and preservation of cultural and natural resource systems.  Those of us privileged enough to live on the beautiful Mendonoma Coast also have a responsibility to be environmental stewards.  Being a part of RCLC is an opportunity to actively participate in programs for the protection and restoration of native flora and fauna and the return of sensitive habitats to the public domain."  
Kay has a diversified research, planning, and management background.  She was a university professor, and has held executive posts in the fields of applied anthropology, environmental research, resource conservation, and renewable energy development.  She has experience preparing CEQA documents, negotiating contracts, and has run environmental programs (Ventura County) and served on historic preservation boards.  She is the author of three academic books and serves as Vice-President of the BioEnergy Producers Association.  Academic Degrees:  BA Psychology; MA Anthropology; Ph.D. Anthropology; MPA Public Administration.
Secretary, Trish Miller

"My husband and I bought some land in southern Mendocino county and built our log home in 1979, going "back to the land" as many of our peers were doing. We raised our three children here, homeschooling them so they could have the freedom to explore the beach on a school-day low tide, or hunt for boletus after the fall rains. We still call Cook's Beach "Trespass Beach," because it was one of our favorite places to explore before RCLC made it a public access beach.  Before that, the southernmost public beach access in Mendocino county was Schooner Gulch. All children, all people, deserve access to wild and beautiful places, and I am honored to be a part of an organization committed to protecting those places in our own community."
Trish holds a B.A. (Psychology) from the University of California, Santa Cruz, and completed a Registered Nurse program through Cabrillo College. She retired in January 2020 from RCMS, where she was a Diabetes, Hypertension, and Nutrition educator. She has been a volunteer with the Seal Docent program for over ten years, surveys Gualala Point Beach monthly through The Farallones Association Beach Watch program, and is a new volunteer with California Academy of Sciences.
Treasurer, Bob Rutemoeller
"Since we first moved here in 1989, our family has helped in various community projects. Both my wife Mary Sue and I have been helping with our Gualala Bluff Trail and many of the other RCLC projects. We live in such a beautiful place, we want to protect that and find ways to share with our community and visitors and encourage others to continue this important effort."
Bob was one of the original board members for Redwood Coast Land Conservancy.  His professional background includes being an Enrolled Agent since 1987, (licensed by IRS to prepare tax returns). He is also a Certified Financial Planner, since 1984.  He holds a BSC degree in finance and accounting from Santa Clara University.  He also volunteers at Gualala Arts and the local California Native Plant Society chapter.
Cheryl Harris
"Through the years, my husband and I spent many vacation days enjoying this beautiful Sonoma Coast and are now able to spend extended periods of time here. We engage in multiple volunteer activities while also enjoying hiking the coastal trails, kayaking the rivers, birding, and dabbling in art and quilting projects.  I have been fortunate to live in a beautiful natural area most of my life, enjoying the peace and calm as well as the exhilaration and inspiration it provides.  I would like everyone to have the opportunity to enjoy similar experiences.  My hope is that working to help preserve and restore our local natural areas through RCLC can help achieve this."
Cheryl's experience includes extensive work with volunteers in parks, gardens and interpretive centers.  She served on several Napa County Commissions and committees appointed by the Napa County Supervisors.  She has also been president of Napa CA. Native Plant Society and the Napa-Solano Audubon Society.  She organized and implemented the successful volunteer campaign to establish and manage the 850 acre Skyline Regional Park and served as President. More recently, she worked on the ballot measure that created the Napa County Parks and Open Space District.
Education: BA Environmental Studies & Botany Sonoma State University; post grad work -Non-profit Administration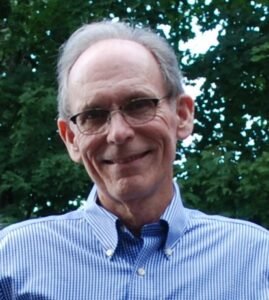 Jim Nybakken
"My wife Marcia and I feel extremely lucky to be able to live in such a beautiful area and to be able to contribute to the preservation of its unique qualities. I was born and raised in North Dakota and graduated from the University of North Dakota with a degree in Business Administration. Making my way west while serving in the Navy during the Viet Nam era, Marcia and I met in San Francisco and lived there for several years before settling in Oakland and Piedmont. Following 35 years of renting vacation properties in this area, we were delighted to be able to buy a second home at Sea Ranch 11 years ago. We are now living pretty much full time here on the Mendonoma coast and loving it."
Jim has been fully retired for several years, but prior to that he worked in public and private development for many years in San Francisco and the East Bay.  He worked in a number of different capacities, including project management, harbor management, financial management, risk management, HR and employee relations, and manager of administrative services.
He served on a range of non-profit and governmental boards over the years, most recently on The Sea Ranch Association Board of Directors. He is currently active with Redwood Coast Medical Services (RCMS), the Sea Ranch Chapel Foundation, the Posh Squash Community Garden, North Sonoma Coast Fire Protection District, and the Friends of the Regional Parks Botanic Garden in the Berkeley Hills.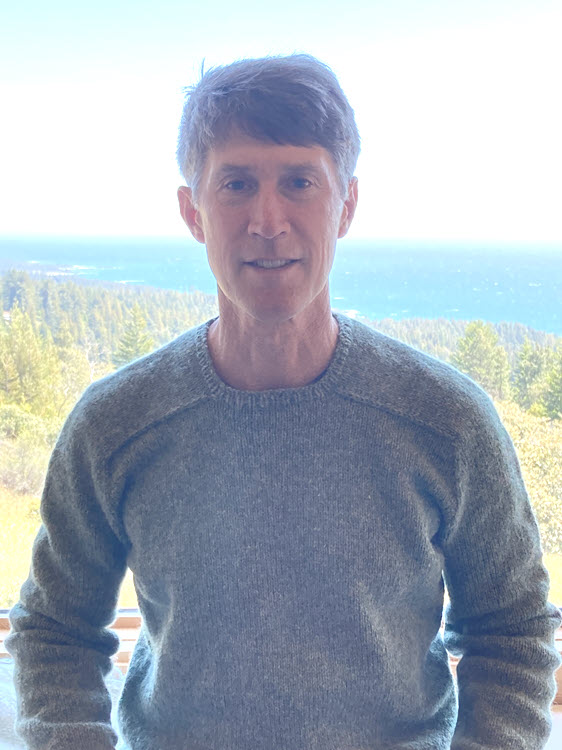 Rich Trissel

"My wife, Nancy, and I moved to the Mendocino coast in 2008 and have been steadily setting down deeper and deeper roots in this amazing, unique place. We've always been avid nature lovers and were immediately entranced upon discovering this area. My particular passion has long been birding and, specifically, enjoying the observation and identification of a large diversity of bird life. RCLC's mission resonates with me — conservation and helping to educate people about the area's nature."
Rich holds a B.S. in Engineering Physics with a concentration in Optics. His career was defined by challenging ultra high-tech optical engineering projects that spanned the spectrum from deep-UV to Far-IR and micro-optics to meter-class telescopes. His professional science background and passion for natural science has lead him to be excited about citizen science programs and will bring sound scientific methods and communications to his RCLC contributions. He and his wife have been volunteers for Greater Farallones National Marine Sanctuary BeachWatch program since 2014, surveying area beaches every 4 weeks.