Board Committees: Land Acquisition, Stewardship, Fundraising/Outreach, Finance, Environmental and Cultural Outreach
To see the descriptions of each committee, go here.
"When someone receives so much over the course of their lifetimes, to give back seems the only logical choice. Redwood Coast Land Conservancy offered me a chance on an October Saturday back in 2020, working with other volunteers pulling out invasive plants clogging the understory of Mill Bend Preserve. All the joy of getting dirt under my fingernails while simultaneously doing good kept me coming back for more. We have so much more work to do and I could not be more proud working with people who appreciate each other's contributions and teach me new things every day."
Mark works part-time as a pediatric anesthesiologist at PDI Surgery Center in Windsor, Northern California's only nonprofit specialty dental center devoted to serving both children and developmentally delayed adults. He worked previously at Children's Hospital Oakland, now part of the UCSF/Benioff Children's Hospital system. He, Carol and son Andrew live in Gualala. Daughter Marol lives in Southern California and cannot visit Mendonoma enough.
Kay Martin, Vice President

"My professional life has been devoted to the study and preservation of cultural and natural resource systems.  Those of us privileged enough to live on the beautiful Mendonoma Coast also have a responsibility to be environmental stewards.  Being a part of RCLC is an opportunity to actively participate in programs for the protection and restoration of native flora and fauna and the return of sensitive habitats to the public domain."  
Kay has a diversified research, planning, and management background.  She was a university professor, and has held executive posts in the fields of applied anthropology, environmental research, resource conservation, and renewable energy development.  She has experience preparing CEQA documents, negotiating contracts, and has run environmental programs (Ventura County) and served on historic preservation boards.  She is the author of three academic books and serves as Vice-President of the BioEnergy Producers Association.  Academic Degrees:  BA Psychology; MA Anthropology; Ph.D. Anthropology; MPA Public Administration.
"Since we first moved here in 1989, our family has helped in various community projects. Both my wife Mary Sue and I have been helping with our Gualala Bluff Trail and many of the other RCLC projects. We live in such a beautiful place, we want to protect that and find ways to share with our community and visitors and encourage others to continue this important effort."
Bob was one of the original board members for Redwood Coast Land Conservancy.  His professional background includes being an Enrolled Agent since 1987, (licensed by IRS to prepare tax returns).  He holds a BSC degree in finance and accounting from Santa Clara University.  He also volunteers at Gualala Arts and the local California Native Plant Society chapter.
"I first drove through Gualala in 1976 and was so taken with the natural beauty that I decided to live here.  My wife Lynn and I married here in 1989, built our home, and still awaken amazed every day. We've spent much of our 40 years together in outdoor activities and are committed to enjoying and protecting the local environment.  Membership on the Board of RCLC offers me the opportunity to engage with an experienced and dedicated group of environmentalists to protect more of our coastal lands, increase public access, and restore the environment to the benefit of all of our neighbors, human, critters, and plants."
John's first involvement with organized environmental action was in mid-1970 with Catfish Alliance in Tallahassee, Florida addressing concerns with the rapidly developing nuclear power industry. He has remained involved in environmental causes as an activist and conservationist.
John had a career in non-profit healthcare spanning more than 40 years. He began working in mental health as a therapist, transitioning to administration, culminating in the position of administrator of a full spectrum mental healthcare system. He completed advanced training in clinical psychology and mediation that facilitated his career. John has always believed that working collaboratively to achieve goals and address issues to the benefit of all is the most effective and rewarding path.
"Through the years, my husband and I spent many vacation days enjoying this beautiful Sonoma Coast and are now able to spend extended periods of time here. We engage in multiple volunteer activities while also enjoying hiking the coastal trails, kayaking the rivers, birding, and dabbling in art and quilting projects.  I have been fortunate to live in a beautiful natural area most of my life, enjoying the peace and calm as well as the exhilaration and inspiration it provides.  I would like everyone to have the opportunity to enjoy similar experiences.  My hope is that working to help preserve and restore our local natural areas through RCLC can help achieve this."
Cheryl's experience includes extensive work with volunteers in parks, gardens and interpretive centers.  She served on several Napa County Commissions and committees appointed by the Napa County Supervisors.  She has also been president of Napa CA. Native Plant Society and the Napa-Solano Audubon Society.  She organized and implemented the successful volunteer campaign to establish and manage the 850 acre Skyline Regional Park and served as President. More recently, she worked on the ballot measure that created the Napa County Parks and Open Space District.
Education: BA Environmental Studies & Botany Sonoma State University; post grad work -Non-profit Administration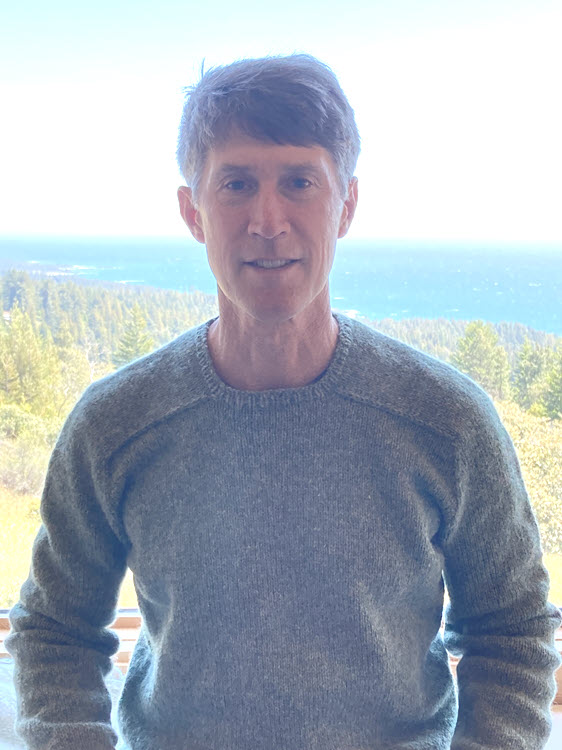 Rich Trissel, Director

"My wife, Nancy, and I moved to the Mendocino coast in 2008 and have been steadily setting down deeper and deeper roots in this amazing, unique place. We've always been avid nature lovers and were immediately entranced upon discovering this area. My particular passion has long been birding and, specifically, enjoying the observation and identification of a large diversity of bird life. RCLC's mission resonates with me — conservation and helping to educate people about the area's nature."
Rich holds a B.S. in Engineering Physics with a concentration in Optics. His career was defined by challenging ultra high-tech optical engineering projects that spanned the spectrum from deep-UV to Far-IR and micro-optics to meter-class telescopes. His professional science background and passion for natural science has lead him to be excited about citizen science programs and will bring sound scientific methods and communications to his RCLC contributions. He and his wife have been volunteers for Greater Farallones National Marine Sanctuary BeachWatch program since 2014, surveying area beaches every 4 weeks.
Jim has devoted his professional life to leading nonprofit organizations dedicated to natural resource conservation and community development objectives. Elias' work spearheaded acquisition initiatives that permanently protected more than 60,000 acres of natural, recreational, and agricultural landscapes in the Sierra, Rocky Mountains, and Intermountain West.
"Impactful and lasting conservation is always a shared effort. I'm honored to join RCLC's committed team toward preserving our coastal lands and providing new points of public access," Elias said. "On a personal note, my family and I have deep roots in the North Bay. You can often find us in the ocean, on a river, or wandering the back roads of the Coast Range by bike."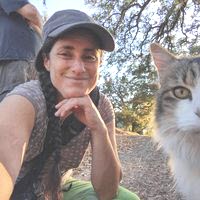 Amy Wolitzer, Technical Support

Amy provides technical support, training and database assistance to the Redwood Coast Land Conservancy team. As a young person, Amy enjoyed occasional family trips to Gualala and The Sea Ranch. After two decades working as a park ranger in the San Francisco Bay Area, Amy moved to Mendocino County in 2020. She enjoys revisiting the beaches and trails that she traversed as a youth and is honored to provide technical assistance to conservation organizations that work to protect these beautiful places. Amy loves tech, data, native plants, and sharing nature with young people.
Joel and his wife, Pat, moved here from San Rafael, CA, in 2003. He spent 30 years as a software developer, a profession that changed between 1999 and 2003 when he went from servicing his clients onsite to remotely online. It was then he realized he could move and work full-time at his home on the beautiful Mendonoma coast, and, as he says, "Instead of taking a two week vacation every year to a beautiful get-away spot, I could live full-time in a beautiful spot and take a two-week vacation to someplace ugly every year." He hasn't looked back since.
His past advocacy for environmental and climate change awareness motivated his work as a board member with Friends of Gualala River, Power Local Mendonoma, Mendonoma Climate Change Action Group, and Sonoma Clean Power Community Advisory Council. It inspired him to work towards bringing Sonoma Clean Power to Mendocino. He continues to be Steward for Cooks Beach and webmaster for RCLC.
Joel's career started in the foodservice industry where he opened numerous restaurants in San Francisco, Kentfield, Sausalito, and Beverly Hills. Joel taught Hospitality Marketing and Computer Applications in the foodservice industry at Golden Gate University. He has authored six books, three of which are textbooks. He developed a high-end general ledger for SBT Accounting Systems, has one software patent and several software application copyrights. He loves to hike, garden, read, ski and watch movies.
Have a question or comment?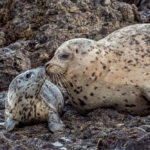 Contact Redwood Coast Land Conservancy here:
Email:  rclc@rclc.org
Phone message: (707) 884-4426
Or use the following email contact form: