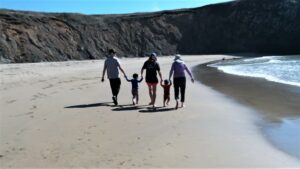 Cooks Beach is a favorite summer destination of local families.  It has a flat, crescent beach with fine sand.  Seasonally, a gentle stream meanders through one side, perfect for wading and sand castle building for children.
To get there-  Travel north from the town of Gualala about 2 miles on Highway One.  Take County Road 526 and look for the sign saying Bonham Trail- Cooks Beach.  Follow the trail down to the beach.
Note-  There are no restrooms, drinking water or trash cans.  Please pack all trash and animal waste out to help us keep it clean.
Events- Because of the lack of these amenities, limited parking and sensitive habitat, private events and large group gatherings are not allowed at Cooks Beach.  A violation of this policy may result in a fine by the California Coastal Commission.
Facilities-  A doggie bag dispenser and bluff-top bench are provided.  There are no bathrooms or garbage cans provided.
History-  The Bourns Landing / Cook's Beach landscape is classic Sonoma and  Mendocino County coastline– flat, nearly treeless headlands overlooking a broad wind-protected sandy beach.
Located about two miles north of the town of Gualala, this area's dramatic ocean views and beach access had not historically been available to the general public.
On July 1, 2003, RCLC completed the Bonham family's offer to dedicate two access easements on their Bourns Landing property. With financial assistance from the State Coastal Conservancy and RCLC's supporting members, these easements provide a bluff-top panoramic viewing platform and a short trail down to the beach.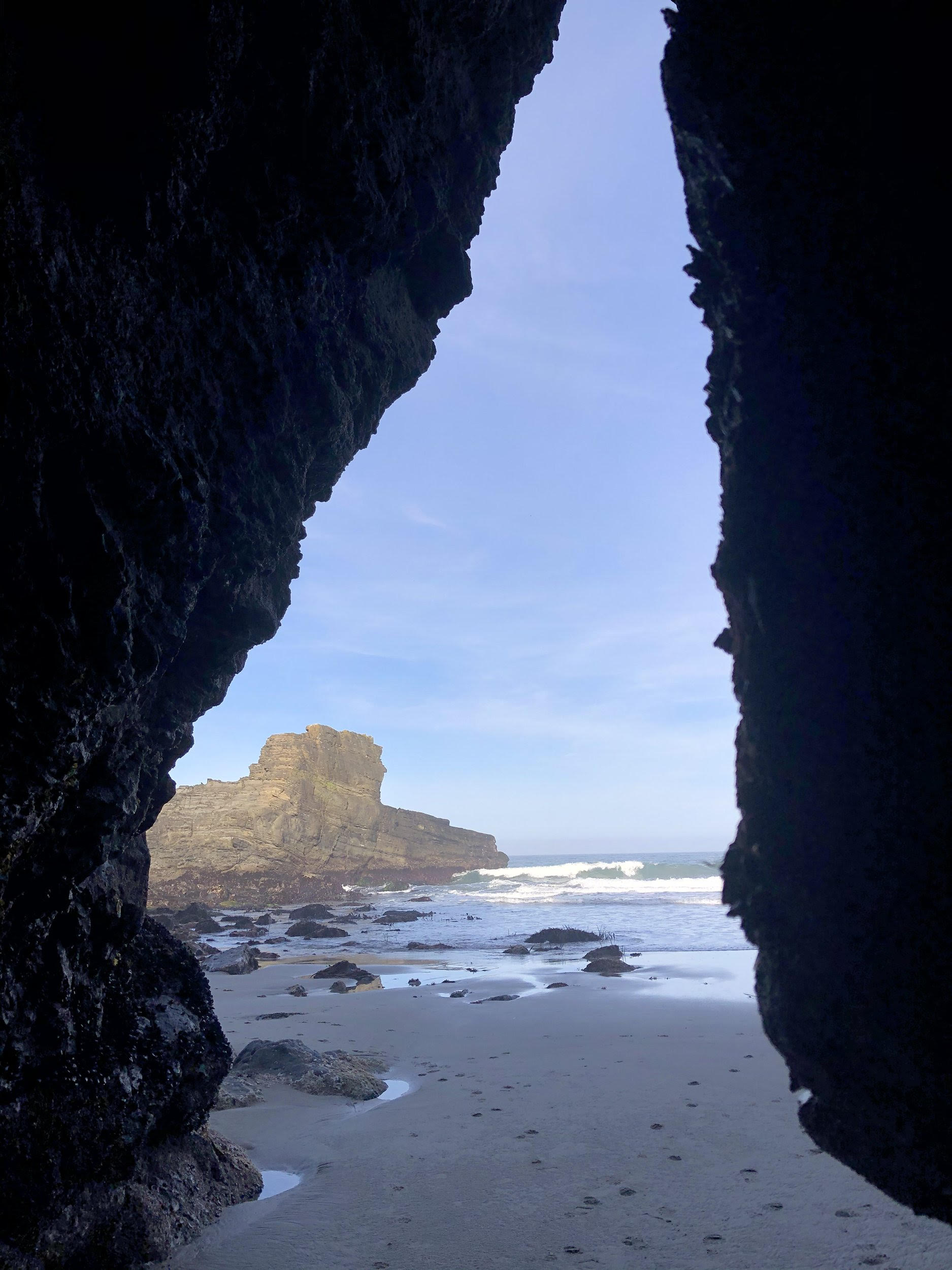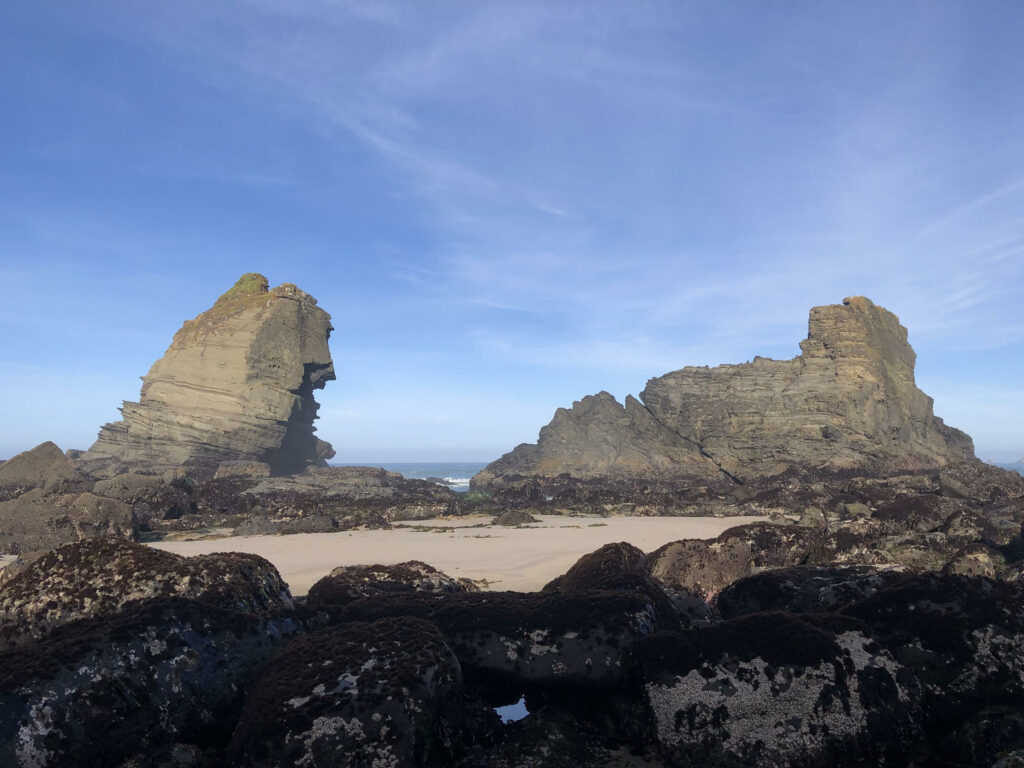 Sea Cave and Battleship Rock photos by Joel Chaban, RCLC Steward for Cooks Beach.
Redwood Coast Land Conservancy public access protected properties