Donations to the cemetery are reserved for:
Landscape improvements
Reconstruction of family plot borders
Monument repair and restoration
Family history and genealogical research
Visitor interpretive materials and digital access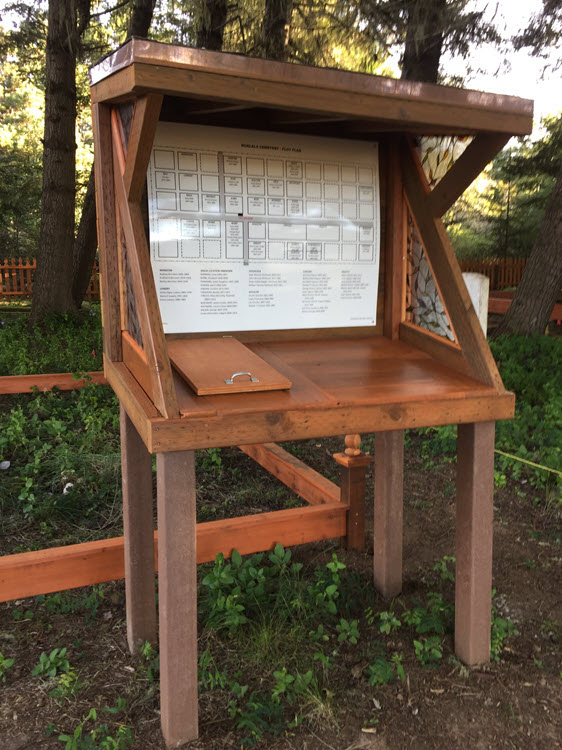 Did You Get to This Page from The Cemetery Kiosk QR Code?
If so, the kiosk plot map shows the known grave locations of burials at this site.  Red dots on the map show the locations of QR Codes that may be scanned to link you to family histories of persons buried there.
Read about Family Histories

(Click on links below)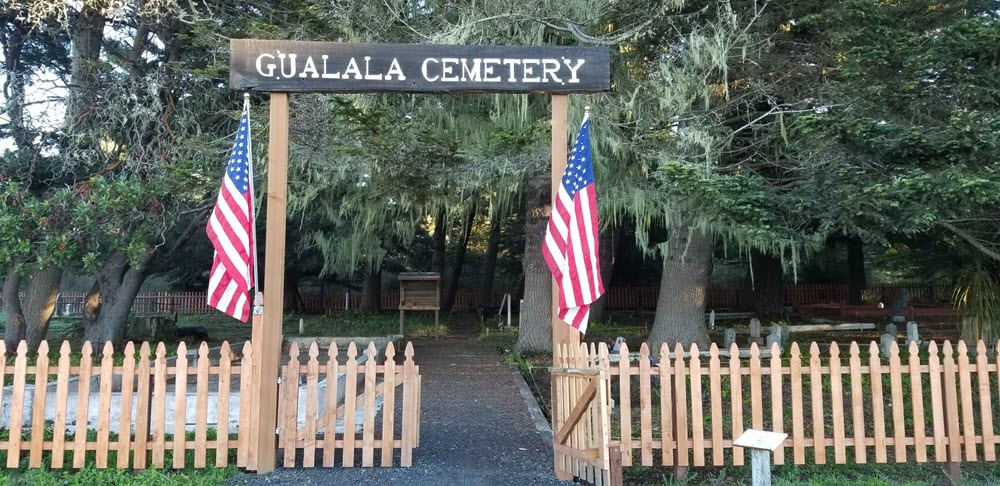 Gualala Cemetery
The Gualala Cemetery was established in the late 1870s by lumber mill owner Zemri Heywood, and is the final resting place for the men, women and children of pioneer families that settled the Mendonoma Coast and town of Gualala.
Gualala Cemetery Restoration Project
Today, thanks to the generous donations and tireless onsite efforts of dedicated volunteers, the site has been cleared, and the perimeter fencing rebuilt. Grave monuments are being repaired, and original family plot borders are being restored over the coming year. Best of all, its future preservation is now assured by a non-profit land trust. But there is still much work to be done.
Help Us Save Our Beautiful Pioneer Cemetery!
Please send your tax-deductible contribution to the Redwood Coast Land Conservancy Cemetery Restoration Fund, P.O. Box 1511, Gualala, CA 95445. Any amount will help! And Thank You for Visiting.
Are You a Descendant?
We want to connect with you!
Our family history project seeks to document the lives and contributions of those buried here. Please contact us at kay4bioenergy@aol.com
Facilities-  Benches are provided. Doggie bag dispenser, bathrooms and garbage cans are not provided.