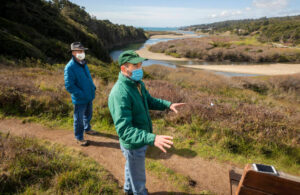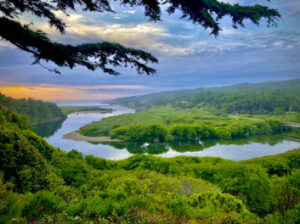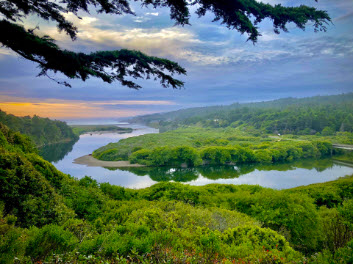 RCLC finalizes purchase of Mill Bend
The Redwood Coast Land Conservancy (RCLC) announced the close of escrow on the Mill Bend properties on Friday, January 29, completing the purchase of the 113-acre site at the mouth of the Gualala River.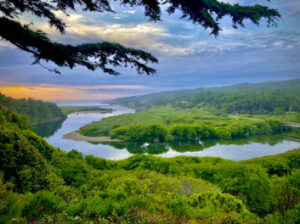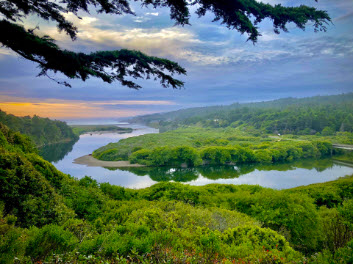 Zoom Public Forum for Mill Bend: We 
 Want Your Input!  April 11, 2021
  3-5 PM. You are invited to this virtual
Zoom forum on the future of Mill Bend. At this forum, we will bring you up-to-date on Mill Bend and then spend time talking about future alternatives. We want to get your input, explain the scope of possibilities, limitations and restrictions. and answer as many of your questions as we can. For more information, or to sign up, visit https://www.rclc.org/events/
Join Zoom Meeting
https://bit.ly/3cTEx8N
Meeting ID: 889 9696 2626
Passcode: EDwAs6
One tap mobile
+16699009128,,88996962626#,,,,*412372# US (San Jose)
+12532158782,,88996962626#,,,,*412372# US (Tacoma)
Dial by your location
+1 669 900 9128 US (San Jose)
+1 253 215 8782 US (Tacoma)
+1 346 248 7799 US (Houston)
+1 312 626 6799 US (Chicago)
+1 646 558 8656 US (New York)
+1 301 715 8592 US (Washington DC)
Meeting ID: 889 9696 2626
Passcode: 412372
Find your local number: https://bit.ly/31OM1Ug
---
Volunteer Work Day April 17, 2021

1-3 PM. This will be a work day focusing on trail work, invasive species removal and general clean-up. It's limited to a small group and social distancing and masks will be required. For more information, or to sign up, visit rclc.org/events/
It's not often that a land trust gets to help an iconic species.  The Redwood Coast Land Conservancy (RCLC) is preparing for that special opportunity as it completes the purchase of Mill Bend.  The restoration of Coho salmon to the Gualala River is on the agenda.
Dan Wilson, NOAA National Marine Fisheries Service (NMFS) Fisheries Biologist, says salmon are a "keystone species" for this area, and bringing them back is a top priority. A keystone species is defined as one on which other species largely depend.  When a keystone species declines or disappears, as with the salmon in the Gualala River, everything from Orcas and sea lions to birds of prey suffer.
Dan's interest was based on the fact that the Gualala River is a historically important salmonid coastal stream in northern California.  Read more >>
Redwood Coast Land Conservancy (RCLC) covers the coastal region of southern Mendocino County and northern Sonoma County.  It's a place of scenic beauty and unique wildlife.
Several rivers-the Navarro, Garcia, Gualala and Russian- flow through this landscape.  These riparian corridors, home to the endangered Coho salmon and Steelhead trout, provide the precious resource of fresh water.
Forests of pine, fir and redwood extend down to the Pacific Ocean. Wild rhododendrons, azaleas and iris show seasonal displays.  If you're lucky, you might see a river otter, bald eagle or migrating gray whale.
This land contains some of the rarest and varied habitats found on earth. It's part of the California Floristic Province, named by scientists as one of earth's 25 conservation "hot spots."  Read More >>
John Muir, Conservationist, on seeing the Redwood coast in 1897
"The redwood is the glory of the Coast Range. It extends along the western slope… from beyond the Oregon boundary…to the south of Santa Cruz.  Its massive, sustained grandeur and closeness of growth surpasses all the other timber woods of the world.
Trees from ten to fifteen feet in diameter and three hundred feet high are not uncommon, and a few attain a height of …even four hundred feet… while the ground beneath them is a garden of fresh, exuberant ferns, lilies, gaultheria, and rhododendron."
Redwood Coast Land Conservancy public-access properties
Visit our new properties map.  Click on map image for more information.
Extending the California Coastal Trail
Two new projects with Redwood Coast Land Conservancy will help add to the California Coastal Trail.  This will increase public access and recreational opportunities for hikers and visitors.
RCLC is currently negotiating the purchase of the parcel just north of Hearn Gulch. This expansion will enable the California Coastal Trail to be extended along Highway One through the Cal Trans pullout area.
It will connect with Bowling Ball Beach to the north. There are dramatic coastal views on this stretch of the coast from the top of high bluffs looking out to sea.
Another property RCLC has raised money to purchase is the Mill Bend estuary next to the Sonoma County Gualala Point Regional Park.  This 113 acre purchase will extend the California Coastal Trail from the Gualala Bluff Trail in town through to the Sonoma County Park trail system.
With public support for these projects, new public trails and access to our beautiful coast will expand.