By Mary Callahan, THE PRESS DEMOCRAT, March 29, 2021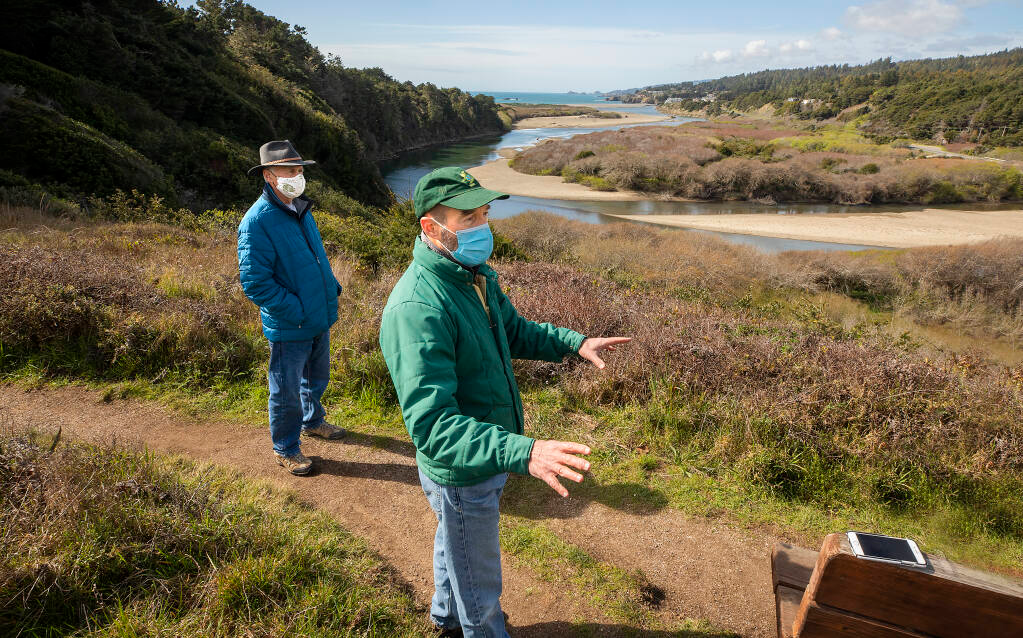 (Excerpt reprint courtesy of The Press Democrat)
Standing above the Gualala River, his gaze toward the opposite bank and a sharp hairpin turn in the river known as Mill Bend, Dave Shpak recounted more than a century of environmental abuses there as somberly if they were still taking place.
In a way, they are.
Though the last of three industrial-scale lumber mills — two right at the edge of the river and a third, up the hill — ceased operations in 1963, the estuary has only just begun recovering from decades of degradation that altered the river bed, diminished the aquatic habitat and denuded the surrounding embankments of native plants to make room for sawing logs.
But Shpak and the Redwood Coast Land Conservancy, for which he started working this past winter, are now in charge of 113 acres of land along 1.5 miles of river just up from its mouth, a property now known as Mill Bend Preserve. They're currently in the throes of long-term planning that puts the health of the landscape and the life it supports above all else.
Continued at the Press Democrat link here.