Winter 2020/2021 Newsletter

Mill Bend with Rainbow, Photo by Peggy Berryhill
Friend of RCLC,
Happy New Year! 2021 is shaping up to be a busy year for our land trust. Exciting developments are happening on Mill Bend as we plan trails, park structure and welcome new Project Manager Dave Shpak.

Other RCLC properties are getting attention too. Read about Gualala Bluff Trail sightings and the efforts of two long-term volunteers who have devoted over a decade to this popular trail.
Also, we invite you to show your support for Redwood Coast Land Conservancy's work by donating to the annual fund drive. The work of taking care of our land trust properties continues even in the midst of a challenging pandemic. Your generous gifts are appreciated!

What's inside this newsletter
Connect with us on social media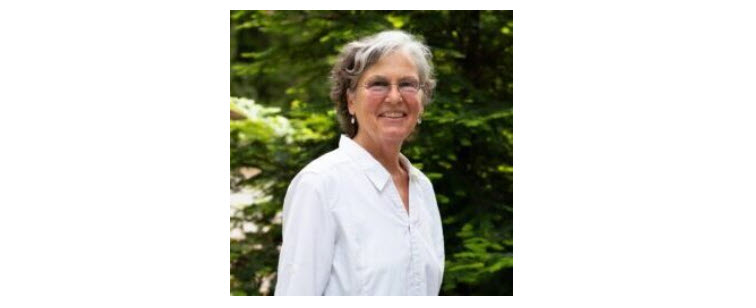 RCLC President's Message, Tina Batt
Dear Friends and Supporters of the Redwood Coast Land Conservancy,
I want to welcome Dave Shpak, our new part time Mill Bend Project Manager, and give a huge thank you to board member Kathleen Chasey for the tremendous work she has done as our volunteer manager for the acquisition of Mill Bend.
Volunteer
Meet others, get involved and help your coast
For more information, go to RCLC's volunteer page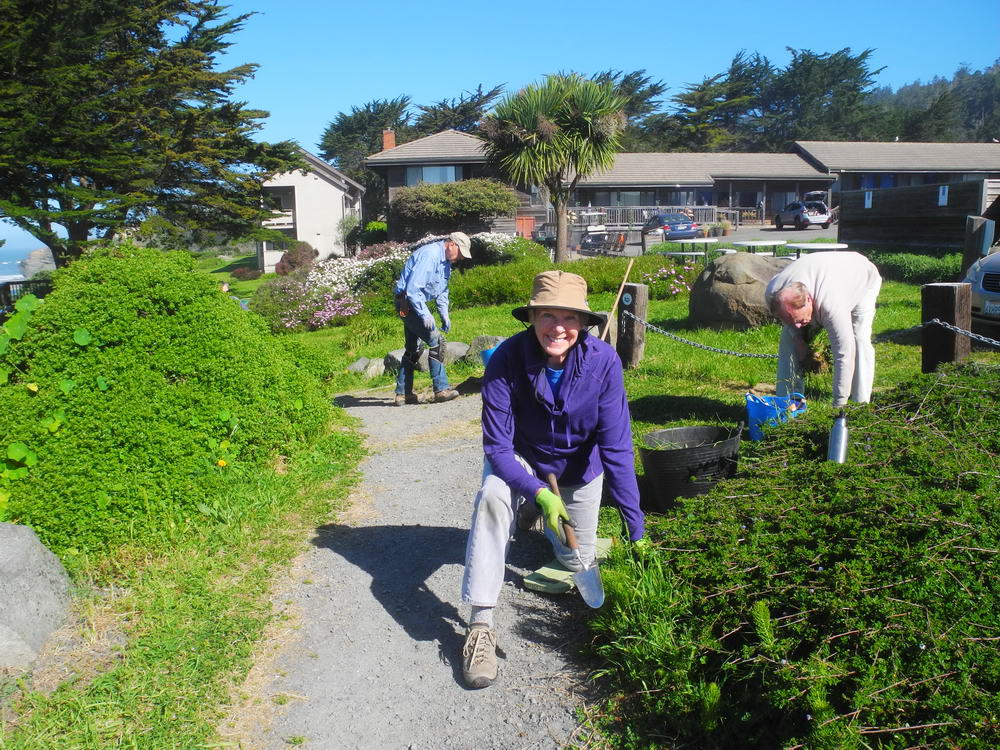 Gualala Bluff Trail Volunteers, photo by Mary Sue Ittner (taken prior to 2020)
Gualala River Breaking Through Sand Bar, Photo by Bob Rutemoeller
Gualala Bluff Trail is popular for wildlife viewing
High drama wildlife encounters can happen when you least expect them. 
Local resident Tony Applegarth was walking the Gualala Bluff Trail when he saw a harbor seal in the estuary with a sizable steelhead in its mouth, slapping it against the water to stun it.  Two bald eagles came swooping towards the seal and fish, so the seal dived underwater.
Continued at read more button…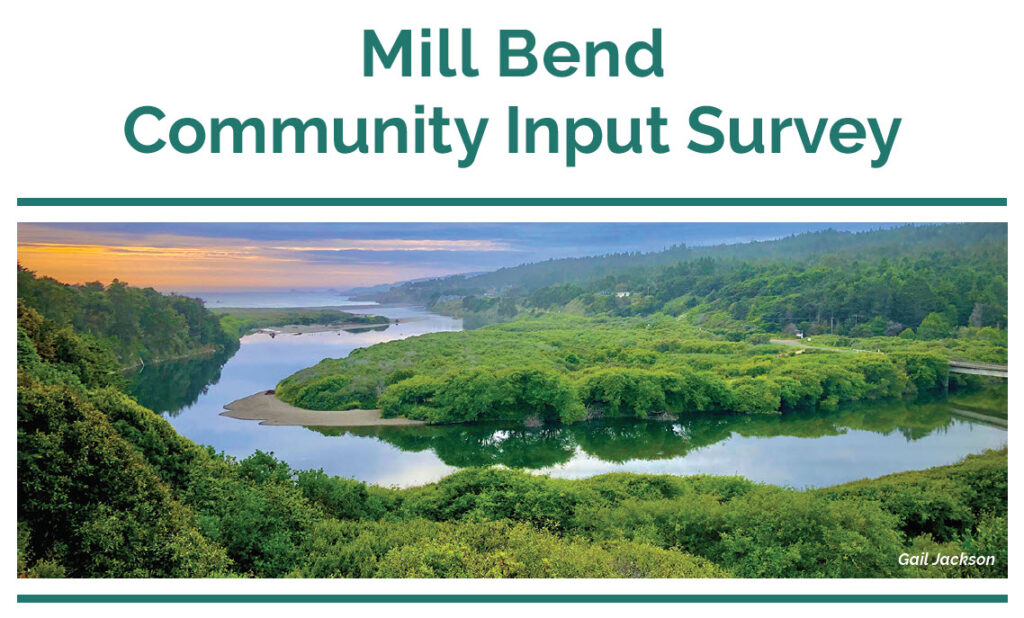 Mill Bend Community Input Survey is published!

You spoke- we listened.  Here are the results of the Community Survey done in Fall of 2020. Thank you to everyone who participated and to RCLC Vice-President John Walton and volunteer Tempra Board for publishing the survey in a very readable format. See it here.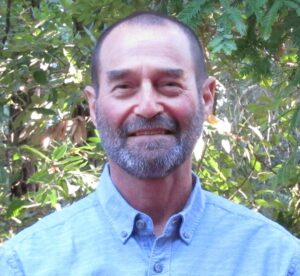 Mill Bend update- new Project Manager Dave Shpak
On December 7, 2020, a cool and sparkling day, the gulls circled and landed on the Gualala estuary, oblivious to the human plans to conserve and restore their habitat.
It was a special "pass the baton" day for Kathleen Chasey, RCLC board member.  Kathleen had been the lead board member on the Mill Bend project efforts.  She capably sought out grants, collaborated with state and federal authorities and community partners.  She also studied all the needed regulations for conservation projects and launched a planning process for the 113 acres in the Gualala River estuary and adjacent uplands.
On December 7, she reports she was "thrilled" to pass that task over to Dave Shpak, Mill Bend's new part-time project manager. 
Anne Hanlon, photo by Ethan Applegarth
Creating community with social media- meet volunteer Anne Hanlon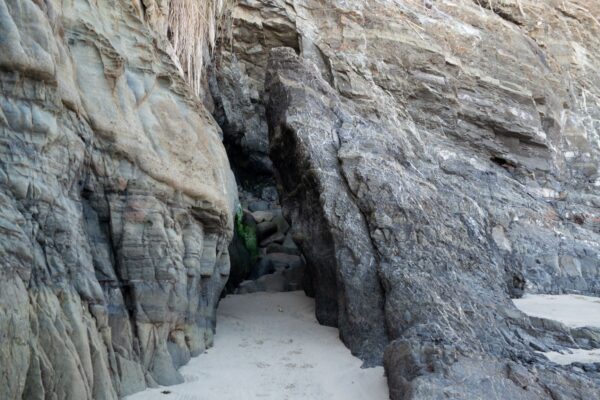 Cave, Photo by Ethan Applegarth
Where is it?

Which RCLC property has this little rocky nook above? We asked you to identify it in the last newsletter.
Hint: It might have been used by smugglers in the early 1900s.
Answer:  This little sea cave is located at Cooks Beach. Joel Chaban was the only person who correctly identified it. Be sure to check it out next time you visit!

Mendocino coast sea stacks, photo by Ethan Applegarth
Thanks to dozens of contributors, RCLC is close to its goal of raising $85,000 for our annual fund drive.  A recent appeal was sent to donors for the operational budget for RCLC projects and programs.
The $64,708 raised so far for annual support will enable RCLC to continue its protection and management of the Gualala Bluff Trail, Cooks Beach, Hearn Gulch Preserve, Mill Bend and other RCLC projects.  About $20,000 remains to be raised to meet the goal. Continued…
Reminder– During COVID-19 times, please practice physical distancing and use masks when near others on RCLC properties.
Thanks for helping us keep our public access properties safe for all.
We'd love to hear from you
Share photos of RCLC properties, especially with people

Tell us what you'd like to hear about in future articles

Send comments or questions to rclc@rclc.org
Editor: Robin Applegarth