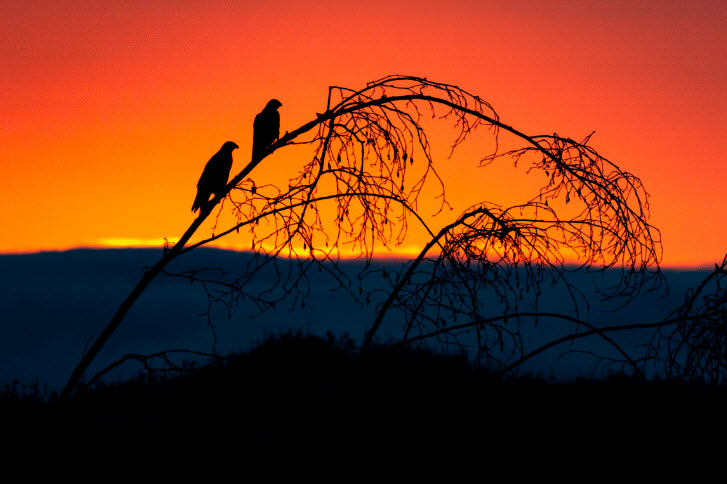 "Moods of Mill Bend" Scenic & Landscape winner, "Falcon Sunset" Photo by David Bradbrook
Friends of RCLC,
Welcome to the Fall RCLC Newsletter. Inside this edition you'll find stories of goats and sheep working on Mill Bend, see local photographs from our photo contest winners, meet a key volunteer, and more.

As the seasons change, we are mindful of the "forever" responsibilities we have to take care of our conservation properties. Our annual fundraising is coming up and we will be asking for your support. Thank you for your continuing care, both in volunteerism and financial donations. You inspire us!

Connect with us on social media
What's in this newsletter

RCLC Vice-President's message
Holy Goats! Animals help clear Mill Bend uplands


Mill Bend Photo Contest winners




Marcia Nybakken- featured volunteer

Environmental award announced

Coastal cleanup


Our Business Partners- Thank you!
RCLC Vice-President's Message,
John Walton

John Walton is covering for RCLC's President Tina Batt this time as she is traveling. He talks about our alliance with a neighboring land trust.
Redwood Coast Land Conservancy has enjoyed strong community support since it was founded nearly thirty years ago in 1992. This support has been critical to the success of our mission to, "preserve the natural coastal landscapes and wildlife habitats of southern Mendocino and northern Sonoma counties for the benefit of our community and future generations." …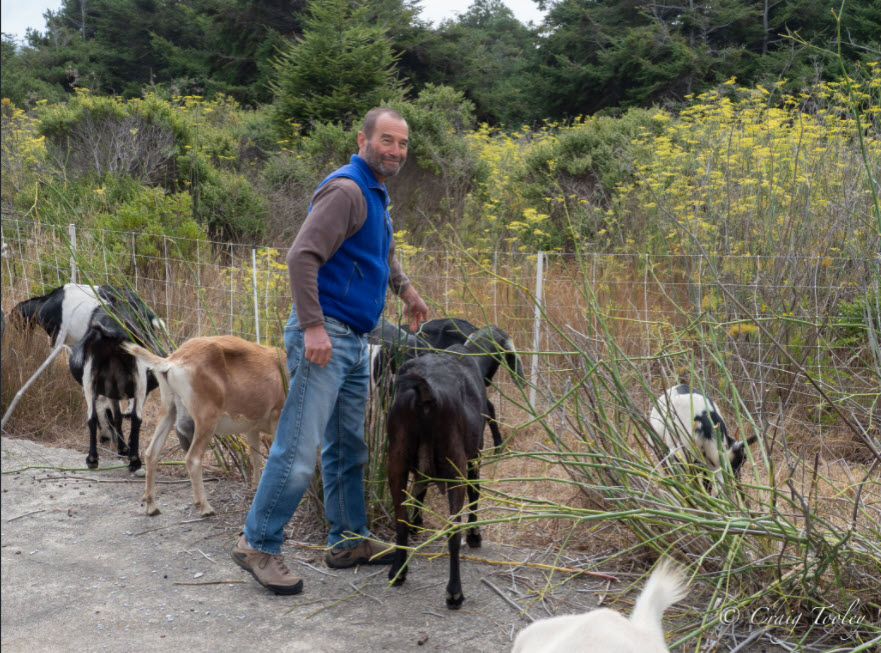 Dave Shpak with Goats, Photo by Craig Tooley
Holy Goats! Animals help clear plants at
Mill Bend uplands
The grazing proposal read, "The Holy Goats and Saintly Sheep: Your fire prevention angels, inviting us to eat brush on the Mill Bend Preserve located just north of the Gualala River."
This animal vegetation management took place in August, 2021. The goats are owned and managed by Matthew Davis, who is also a minister at Mendocino Presbyterian Church. The sheep came from Gowan Batist's Fortunate Farms in Caspar CA. The animals were pastured with two Anatolian shepherd dogs who provided watchful protection. Continued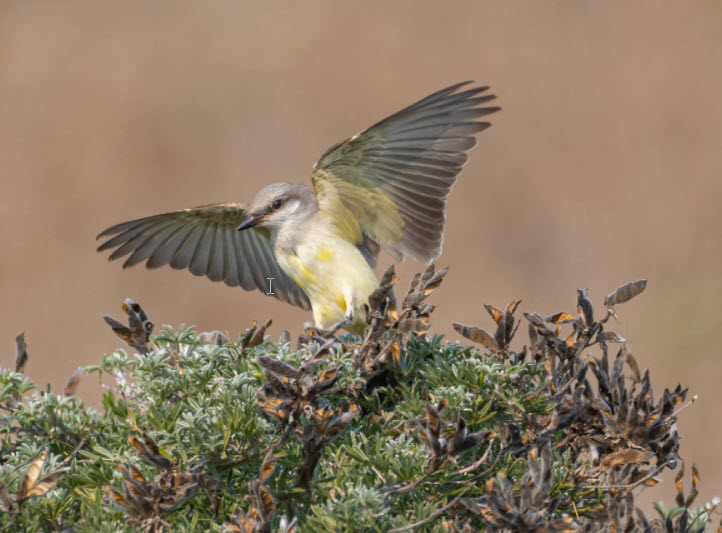 Moods of Mill Bend Grand Prize Winner, "Kingbird Stretch" Photo by Mike Petrich
Moods of Mill Bend
Photo Contest Winners

"We wanted our community to get to know this amazing property with all its hidden treasures and beautiful vistas," remarked Cheryl Harris, RCLC boardmember. Cheryl, along with volunteers Anne Hanlon, Marcia Nybakken and others, organized the "Moods of Mill Bend" contest.
Mike Petrich was the Grand Prize winner with his photo, "Kingbird Stretch." To see the list of all winners and their submitted photos, visit the page here.
Marcia Nybakken, volunteer
Key Volunteer Marcia Nybakken
RCLC Volunteer coordinator Cheryl Harris says Marcia Nybakken is "always willing to take on anything asked of her AND always with a big smile!" Marcia has joined her husband Jim Nybakken, an RCLC board member, in Mill Bend stewardship activities such as digging up invasive plants and historic cemetery restoration. She has organized volunteer teams monthly to remove trash and debris.
Marcia also assists with outreach projects such as the "Moods of Mill Bend" Photo Contest. She led tours for the children and families participating and offered organizational support for that contest. She also helped plan and host the July Volunteer Appreciation event attended by over 70 people.
Volunteers like Marcia Nybakken make RCLC a stronger organization with their commitment to land conservation. Oh, and did we mention that Marcia participates in most Mill Bend work parties and is known for bringing delicious homemade cookies? RCLC is lucky to have volunteers like her. To volunteer, visit this page.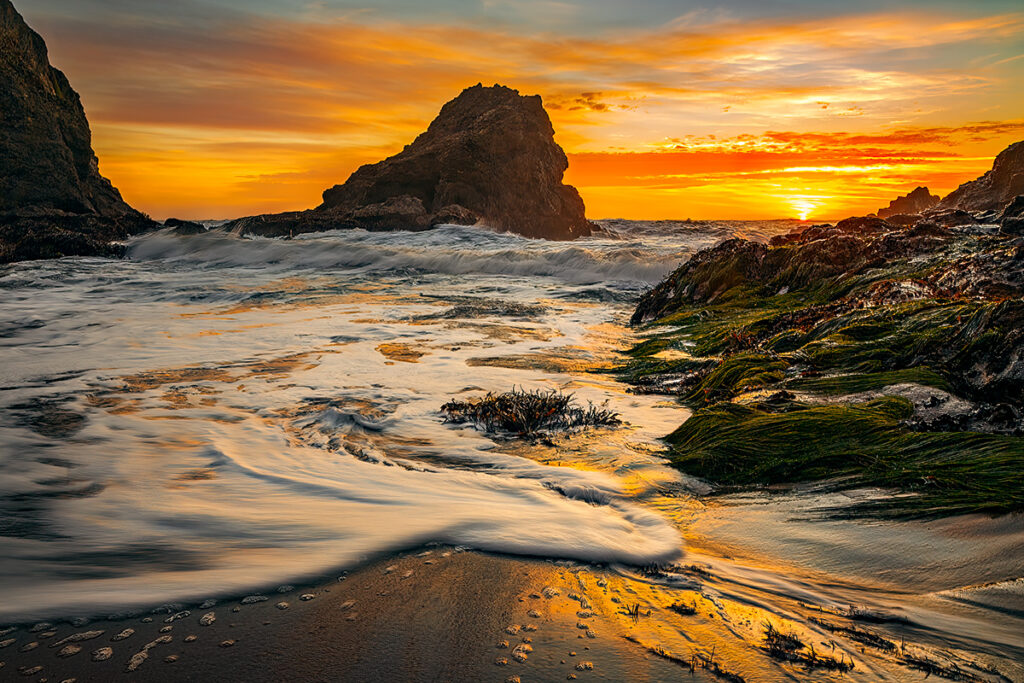 "Incoming!", Photo by Scott Chieffo
Environmental winner photo at
Art in the Redwoods

Starting in 1999, Redwood Coast Land Conservancy has sponsored an Environmental Award at Gualala Arts annual Art In the Redwoods event. This year's award went to a stunning photo by Scott Chieffo titled "Incoming!"
RCLC's three judges this year, Bob Rutemoeller, Mary Sue Ittner, and Harmony Susalla, reviewed art across all media. They were looking for nature themes and places with public access. If the art featured one of RCLC's properties that gave it a boost for consideration.
In Mary Sue's words, "The one we chose this year was a photograph of Hearn Gulch. We all three just loved it. It was a different than usual view, a sunset with wonderful light on the incoming waves. We didn't deliberate long I suppose because it was the favorite of all three of us. I imagine that if you were there at Hearn Gulch at the moment the photograph was taken you would feel peaceful and happy and probably be a little in awe of nature and grateful for the opportunity to be there."
Congratulations to Scott for his inspiring photo!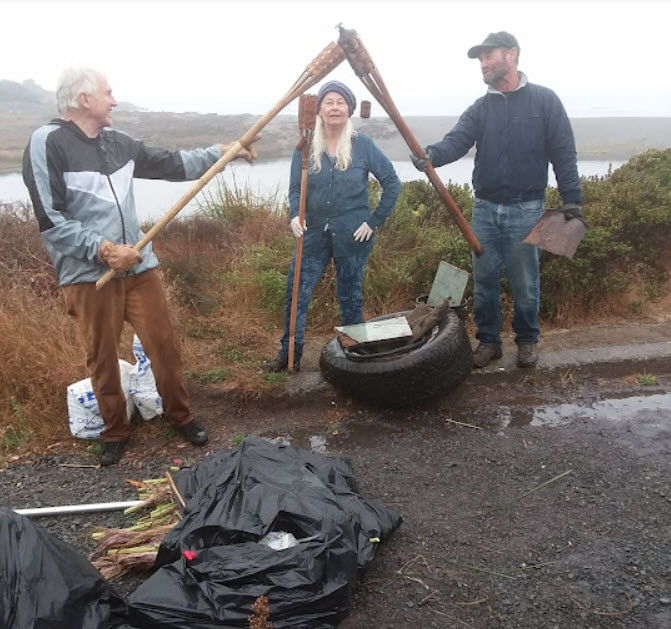 Volunteers participated in Coastal Cleanup Day September 18, Photo by Cheryl Harris
Left to right, Paul and Candy Anderson, Dave Shpak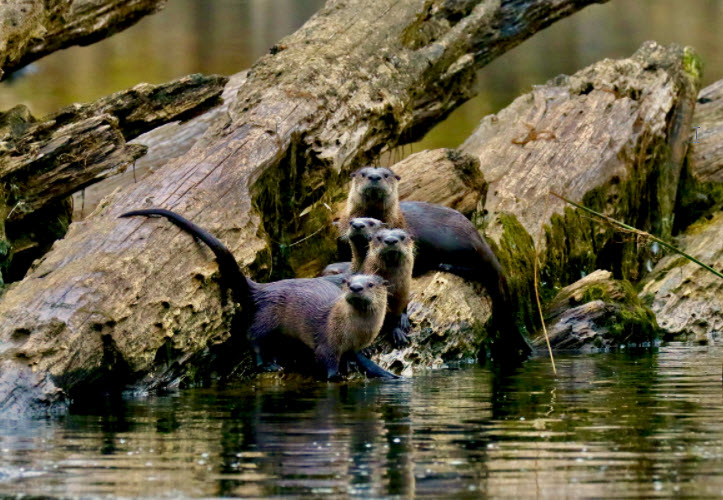 "Moods of Mill Bend" Wildlife Photo Winner, "Otter Family" Photo by Gail Jackson
Business Partnerships help RCLC
protect the coast
RCLC has a new Business Partnership program. Our business members and partners help us protect the Mendonoma coast and wildlife with annual donations. Public access to wild and scenic lands brings in tourism and creates a stronger economy.
If you have a business, we invite you to join us. Business memberships start as low as $250/ year and partnerships start at $1,000/ year.  Business Partners receive promotions to our community of 800+ members. To apply, contact us at (707) 884-4426 or send your business contribution to our address at the bottom of this page. The business program PDF form is here.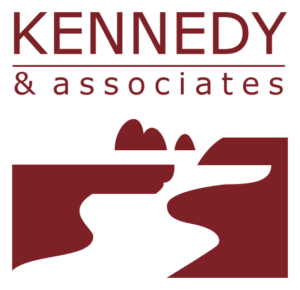 We thank Business Partner Cindy Kennedy of Kennedy and Associates for supporting RCLC.
We welcome new Business Partners who contributed goods, services or cash. Thank you!
Robert L. Andersen, Contractor 
Sophia Mitchell and Associates Environmental Consultancy
To discover more about opportunities for businesses to partner with us, visit the Business Partners page.
Reminder– During COVID-19 times, please practice physical distancing when near others on RCLC properties.
Thanks for helping us keep our public access properties safe for all.
We'd love to hear from you
Share photos of RCLC properties, especially with people

Tell us what you'd like to hear about in future articles

Send comments or questions to rclc@rclc.org
Editor: Robin Applegarth